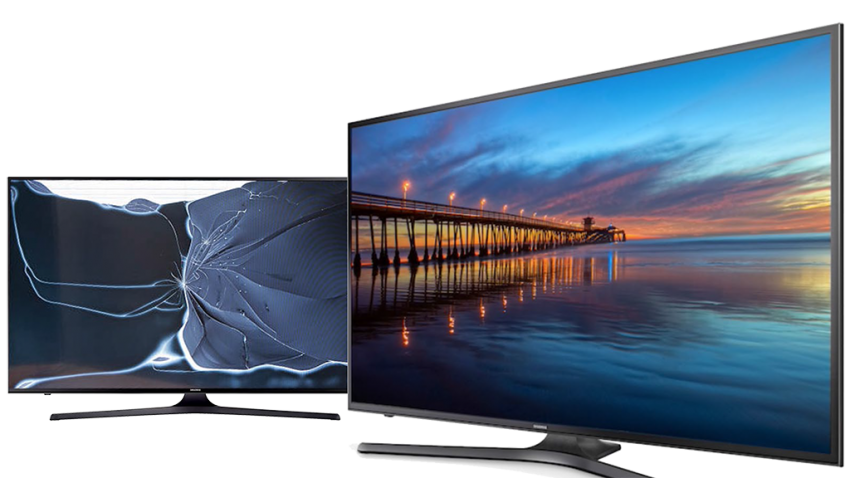 Sharma Electronics is the leading LED TV repair services provider in Jaipur since 2001. Regardless of the size of the brand, the make or the model of the brand we're confident that our experienced team of experts can provide an excellent and affordable LED TV repair service, so you can get to watch your most favorite channels in no time.
Other than the LED TV repair service that we offer, we do also offer repair services to LCD TVs, plasma TV, home appliances such as microwaves ovens, refrigerators, washing machines, DVD's, TV aerials, home theatres, and many other electronics.
We both know that LED TV's should offer a better picture quality than the LCD TV's and if your TV hasn't lived up to your expectations then call us and we diagnose the problem for you. If your TV has a smashed screen, probably you have heard from several TV repair companies in Jaipur that it will cost you much to replace than buying a new one. However, at Sharma electronics we are happy to tell you regardless of the state of your LED TV we can restore your screen even at a cheaper cost than what you anticipate.
That's why if you're in need of a LED TV repair expert in Jaipur, an LCD TV repair expert in Jaipur we at Sharma Electronics have immense experience not just in TV repair but in almost all electronics at your home. To find out more, please contact us through (phone number) or by email (email) and one of our engineers will be at your service in a matter of minutes.
What are the problems associated with LED TV sets
It's true that LED TV has been equipped with advanced television technology than LCD TV's however there are still some problems that are associated with these kinds of TV sets which we at Sharma electronics can fix for you. Here are some of the issues you should look out for and give us a call.
Inaccurate colors
No pictures or the pictures aren't clear
The LED TV screen is blank
Horizontal lines on startup
No power
The speakers are jarring
No sound
The remote isn't working on the LED TV
Possible causes of LED TV problems
The remote might not work due to low battery power, some buttons aren't working on the remote, but the LED TV remote sensor might be defective, and if that's the case Sharma Electronics will repair that for you.
The speakers of your LED TV might be faulty, there is a lot of dirt in them, or even some insects have found your speaker cone to be delicious.
The power capable might be the problem, or there might be short circuit problems in the LED TV set.
Color problems may be due to an aging screen, so the color censors usually begin to fail which is why you will see the video in yellow blue, red, or green tint.
The reason why your LED TV screen is blank is due to the capacitor inside the LED TV. Another reason is a faulty TV panel, a faulty circuit board in the LED TV, or a defective LED in the TV.
On Time Repair Services –
At Sharma Electronics in Jaipur, we pride ourselves on the quality of our cheap LED TV repair services that we offer to our customers. Customer satisfaction is our highest priority, and we never fail to exceed the customer's expectations. It is highly recommended that you do not trust just any technician out there purporting to be an expert in LED TV repair as the repairs need highly trained LED TV repair technicians who have the experience and the skills to restore your faulty LED TV. We at Sharma Electronics have been repairing LED TVs for two decades now, and you can be assured regardless of the make or the model of your TV, we shall fix it.
Other reasons why you should choose Sharma Electronics
You have the option to drop off your TV to our warehouse located at Sharma Electronics 3256, Kalyan Ji Ka Rasta, 1st Cross Chandpole Bazaar – Jaipur.
We can pick it up at your home, or office.
Very reasonable repair charge.
A guarantee/warranty support on all repair work we do on your TV.
Our engineers are highly skilled and use the latest test and diagnostic equipment to ensure a quick and reliable repair.
We are a locally established repair center.
Fast and efficient service.
We offer
Samsung LED TV service center in Jaipur
Sony LED TV service center in Jaipur
Videocon LED TV service center in Jaipur
LG LED TV service center in Jaipur
Panasonic LED TV service center in Jaipur
Philips LED TV service center in Jaipur
Akai LED TV service center in Jaipur
Vu LED TV service center in Jaipur
Onida LED TV service center in Jaipur
Sanyo LED TV service center in Jaipur
MI TV LED TV service center in Jaipur
Call us today, and we shall be at your service: 09413205420