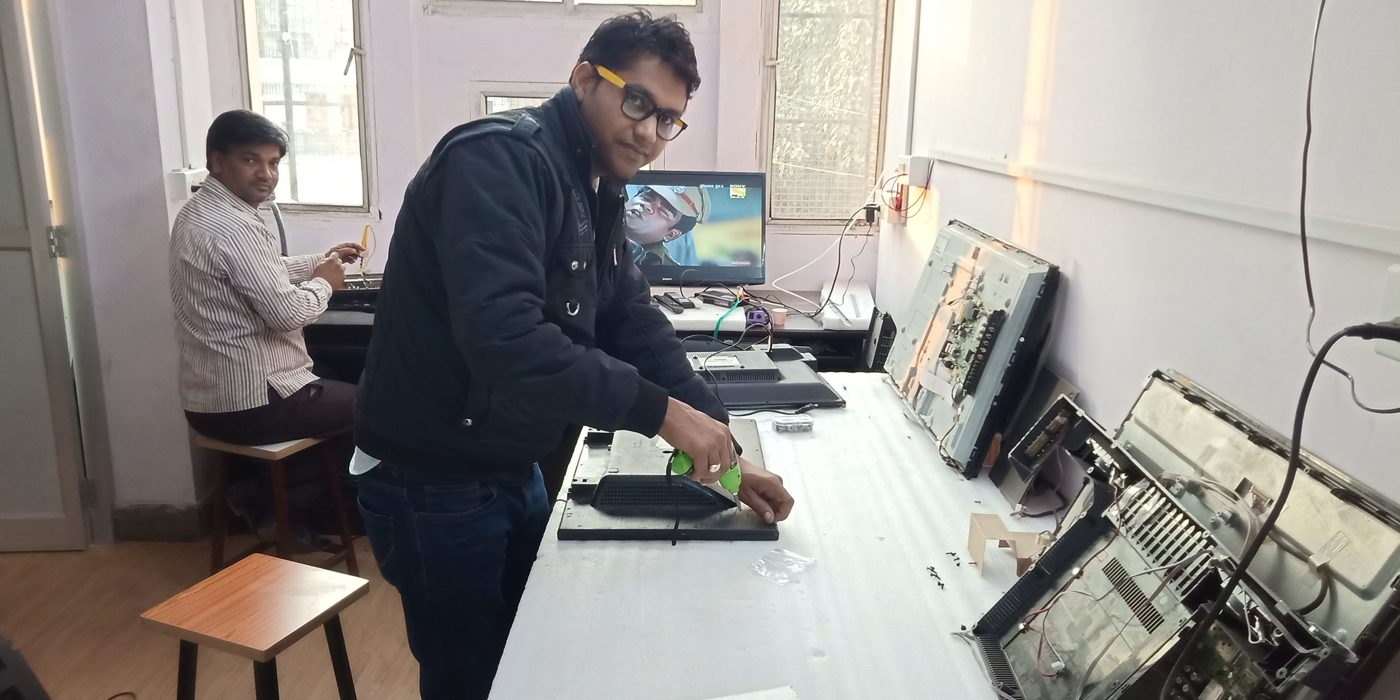 About "TV Repair Jaipur"
A great TV repair services when you need it.
Are you searching for an experienced TV repair engineer in Jaipur? Then you have to the right place.
We can repair most TV-related equipment including Samsung TV, JVC TV,  Philips TV, LG TV, Toshiba TV, Panasonic TV, Sony TV , Techwood TV, Hitachi TV, Sanyo TV, Hisense TV,  and Many more brands. To find out if we can help you repair your television and any other electronic equipment today, call us or visit our shop.
We can repair all makes of: 
LCD televisions
LED televisions
Plasma televisions
Poor TV Signal? Aerial Not Working? Is DVD broken? Need an expert in mounting your Television in Jaipur?
Whether your TV has poor Signal? Whether you need an aerial installation or upgrade, your DVD is broken and you need some expert services in mounting your TV on the wall, whatever the service you need Sharma Electronics can provide it.  Use our experience, expertise and make your work easier. 
If you're in a position to get the product to us, we'll look at it but if you're not in a position to bring it to our workshop give us a call today and we shall come to you.
Worried about TV repair rip-offs
We Sharma Electronics guarantee you that you will get an honest service and great advice. If your television is beyond repair, we'll tell you. At Sharma Electronics there is no stringing along, we don't drag repair work to a point it will cost more than the television itself.
What makes us the best choice?
All the work is usually carried out by our trained in-house engineers and just to be sure everything is done the right way our senior engineer will recheck and give it the green light.
Our repairs come with a full warranty of up to 6 months on the repaired part.
And finally because as a family business with over 30 years of history and a physical presence at Sharma Electronics 3256, Kalyan Ji Ka Rasta, 1st Cross, Chandpole Bazaar – Jaipur we are fully accountable and proud of the service we provide. Our reputation is built on satisfied and happy clients.
Sharma Electronics
3256, Kalyan Ji Ka Rasta, 1st Cross, Chandpole Bazaar – Jaipur 302001